In this article we draw attention to how being different can lead to being the first American woman to complete the very dangerous ice skating triple axel jump in competition (only six girls have done it), as the American gutsy figure skater Tonya Harding, overcoming even her low-class background.
Tonya never had the support of her mother. What is more, her mother hit her when Tonya's jump was not perfect but her mom never apologized for that. So Tonya had a really bad relationship with her mother. Nevertheless, Tonya's training cost an arm and a leg so her mother was up to her neck in work in order to pay for skate training courses.
Over and above all the things, Tonya was not a princess like her competition's colleagues, so we should never underestimate how difficult can be to be different in the ice skate world. Unfortunately for Tonya, in 1994, what the competition's judges were looking for in figure ice skating was princesses, ladies, elegant girls. So her nails, make-up, and clothes, even her rock music, and pop culture did not fit in this traditional environment where skater princesses and dollies, who wore wedding dresses, jumped when classical music sounded. So, in competition, she was not judged for her training but for her appearance.
It is utterly ridiculous and heart-breaking to see because of that, Tonya does not get any sponsors, has to make her own outfits, and gets criticized for them, as well as, she had to rehearse on a public skate rink because she could not pay for a private one. Even though, she was head and shoulders above the rest of the princess skater colleagues who had all those things.
Needless to say that she really put body and soul into her training. It was more than a hobby, as it was her life (she gave up her studies very soon) being blissfully happy when she was skating on ice. She was alethic so, in an inherently physical sport, as it is ice skate, she had the physical skills to jump and do the triple axel spinning three times in the air. Indeed, one number to bear in mind is that the triple axel is the only jump with a forward take-off needing the power of the quadriceps muscles of the thigh to speed up velocity. So she gets her career off the ground on February 16-1991, at the National Figure Skating Championships in Minneapolis, Minnesota, where she was in competition, in her green outfit, doing the triple jump and being the first American to attempt the triple axel in competition, and of course, to complete. Nobody else did it before, as in ice skate, it is all over when you fall down, so this kind of jump pushes an ice skater outside of the comfort zone and into a dangerous threatening situation where you can fail.
Moreover, although ice skating may look easy, jumping not only is physically demanding but also requires courage, seeing the last requirement the most crucial. The impact of the blade on the ice landing in a high triple jump resound physically on knees, hips, and ankles in a strong way. As a result, the skater could be damaged in this kind of jump not being able to skate in completion never again. So it goes without saying that the princess skater colleagues of Tonya did not want to do the triple axel in completion to avoid the risk to be seriously injured without recovering in a total way and also to fail, as a result having to give up the competition.
Harding, though, never had a serious physical injury. Needless to say that Tonya is a fighter. Not as pretty as the other American ice skaters, but strong, driven, real, raw. In other words, she is a great, bold character.
So I deeply feel that she deserves this article and more, drawing attention to her achievements. And I highly commend Tonya's initiative in taking action to meet your higher self and your higher goals.
---
Tonya Harding – 1991 U.S. Figure Skating Championships, Ladies' Free Skate (ABC)
"Sharp Edges" is the title for a documentary about Tonya Harding. You can see it on the next websites:
abc news
'Truth and Lies: The Tonya Harding Story': Part 1 – What Tonya Harding's life growing up was like
Truth and Lies: The Tonya Harding Story' Part 2 – Transformation into a figure skater
Truth and Lies: The Tonya Harding Story' Part 3 – Ex-husband Jeff Gillooly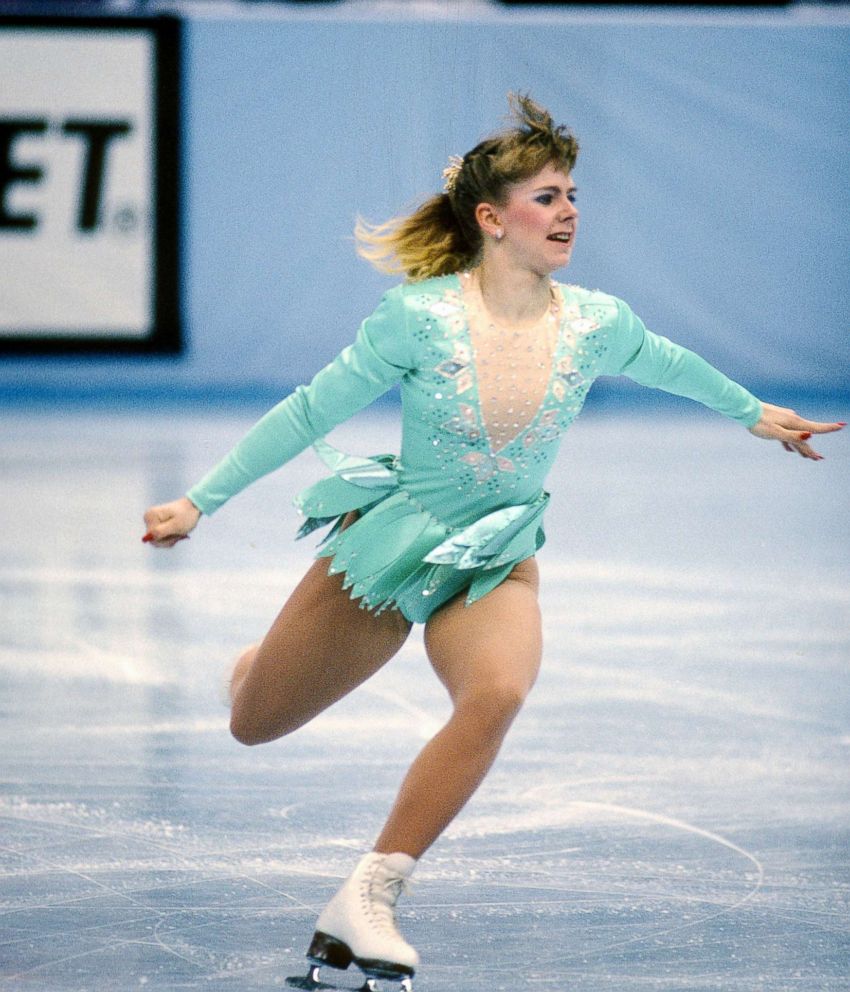 ©Image: abcnews
 Contenido Web de Yolanda Muriel está sujeto bajo Licencia Creative Commons Atribución-NoComercial-SinDerivadas 3.0 Unported.